Maxion Nutrition

Maxion Nutrition's vitamins and supplements are Researched, Developed and Manufactured in Canada in a Good Manufacturing Practices (GMP) approved facility for complete quality assurance of the highest standard of manufacturing. Each batch is tested for safety and purity, so you only get the best.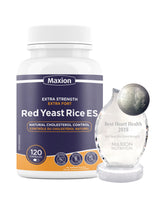 Red Yeast Rice
2018 National Nutrition Winner for Best Heart Health. 
Red yeast rice is traditional Chinese medicine made from a yeast that naturally grows on starch. For supplemental purposes it is cultivated on rice and then ground into a powder. The active ingredients in red yeast rice are HMG Co-A reductase inhibitors, the same substances that are used in the cholesterol lowering medications that bear the same name
Find out More
Cardio Flow Lower blood LDL and cholesterol levels 240 CAPS
Cardio Flow is a new, science-based product designed to improve and maintain cardiovascular health. It contains a broad spectrum of heart-healthy nutrients that allow the circulatory system to function optimally.
Find out More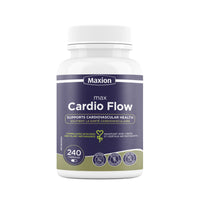 The latest Maxion Nutrition MaxPro line designed to support family planning and sexual wellbeing.
Created for both women and men to address issues with fertility and intimacy.
Learn More